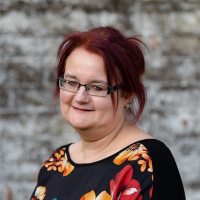 Helen is highly skilled at taking complex concepts and making learning more accessible. Her experience ensures the learning process is constantly improving using technology and a big pinch of creative flair.
Helen's skills have recently been developed into a new role as Learning and Development Manager, where she transforms complex, specialist content into thought provoking and memorable visual learning aids.
Combining technological and IT skills with creativity and attention to detail, Helen is now responsible for the development of new training courses and introduction of new capabilities, such as e-learning and remote learning, within the EPC.
Managing all aspects of quality assurance and design, for both online and classroom course material, she also maintains the learning management system (iLearn) and provides the editorial and graphic design function for the EPC Insight programme.
Helen's role within the EPC is a unique position that allows her to fully engage with all individuals and departments throughout the college, providing support and practical, technical advice to a wide variety of people.
On a daily basis, Helen helps to make learning more accessible; improving the learning experience of many delegates from around the world.
She said: "It's such a wonderful feeling to know that our work here is helping our delegates to improve the resilience of their organisations, supporting public safety and saving lives."
Qualifications:
Degree in Information and Library Science