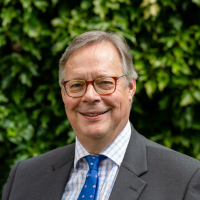 Leading the EPC's business development (BD), Richard is an expert in quickly understanding a client's needs. He is responsible for the business development of domestic and international customers in support of their resilience strategy. Richard works with current, emerging and new customers, establishing their training requirements and expectations. He then guides them through the process to develop a plan that will help achieve their emergency planning, resilience and business continuity objectives.
With a unique understanding of the complex requirements that our mixture of public, private and charity clients need, Richard is able to build relationships and partnerships to develop effective project plans. His awareness of the business culture of each customer sector, as well as his communication skills, ensures successful outcomes for all.
Richard has found that in order to secure new business, a high degree of trust and honesty is required to be developed with the customer. He has used these values throughout his working life and believes them to be a fundamental basis to achieve results and enjoy a satisfying job.
When it comes to hobbies, Richard enjoys sport, travel and attending live events. He also has a family with four grandsons, which takes up some of his time.
Qualifications:
MBA(Cranfield), BA(Hons)(OU), FCMI, FCIPD